Brands
The Leaders of Design & Innovation
Meet the companies that we call partners. They form the foundation of our product specifications thanks in part to their best-in-class performance, breadth of product offering and ongoing technological innovation.
Coastal Source stands for something radically different from mass-marketed landscape lighting and outdoor audio products. Their mindset is "do it once, do it right." Rather than creating solutions that inevitably fail over time, Coastal Source designs and engineers high-end landscape lighting and outdoor audio solutions that are created for superior function and durability—even in the harsh salt spray of coastal environments. Founded in 2003 and headquartered in New Jersey, Coastal Source combines more than 50 years of hands-on industry experience to deliver a patented landscape lighting system that features bullet lights, path lights, well lights, step lights and more that withstand the elements and enhance pleasure, safety and curb appeal. Their high-fidelity outdoor audio products feature 2-way and 3-way ellipse bollards, modular bullet speakers and concealed rock speakers that deliver rich, full coverage while blending into your gardens and foliage.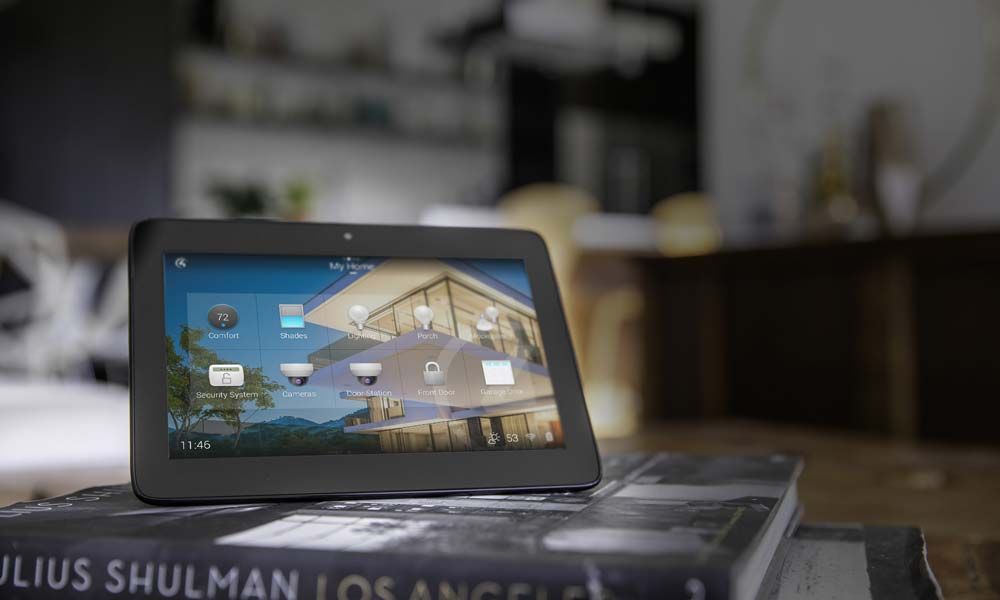 Experience personalized control for your unique lifestyle with the power of a Control4 system. Connect virtually any device in your home or business to work together, and command them all with customized one-touch controls and scenes from your system remote or smart device of choice. Whether you're home or away, a Control4 system gives you the power to command and monitor your estate or business in Potomac, MD and beyond from one platform. The transformative benefits of a smart connected home and business with Control4 delivers convenience, peace of mind and an efficient environment that's comfortable and safe.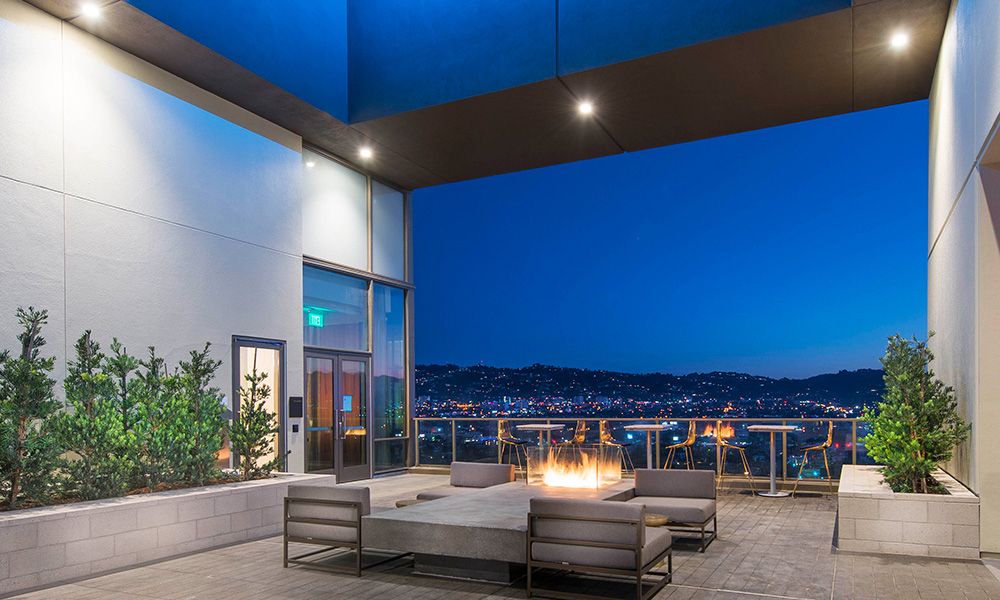 Experience personalized control for your unique lifestyle with the power of Salt Lake City-based Control4. Connect virtually any device in your home or business to work together, and command them all with customized one-touch controls and scenes from your system remote or smart device of choice. Whether you're home or away, Control4 gives you the power to command and monitor your estate or business in one platform. The transformative benefits of a smart connected home and business with Control4 delivers convenience, peace of mind and an efficient environment that's comfortable and safe.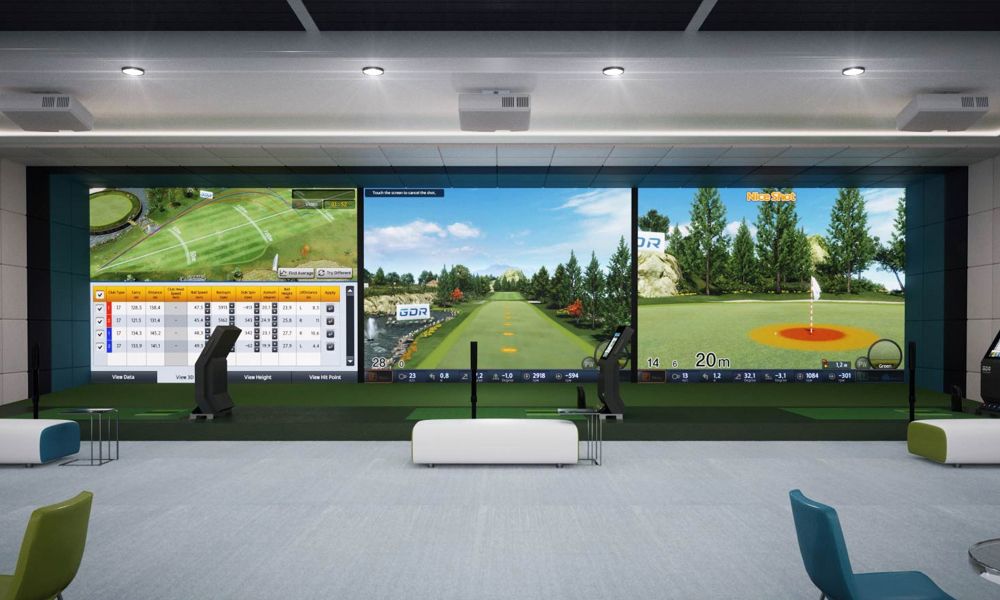 A luxury in-home golf simulator installation from Golfzon lets you embrace the game like never before. Finding the time to hit the links for hours can be difficult. The Golfzon golf simulators recreate the game in the comfort of your home in the Bethesda or Potomac, MD areas so you can get in a few practice swings, try out a few holes or play a whole round. Optimize your swing with multiple multi-surface hitting mats that recreate fairways, bunkers and roughs. Immerse yourself in famous golf courses through an ultra-bright projector and high-end wall-length screen. With over 250 patents and half of its staff devoted to research and development, Golfzon is always improving its software to deliver the most precise simulated golf experience. While other companies offer golf simulators, Golfzon is the only one that will become a golfer's lifetime partner.
Speak to your smart home like you would a family member or friend with Josh, a sophisticated voice-controlled automation system created by Denver-based artificial intelligence company Josh.ai. Josh uses proprietary Natural Language Processing technology so you can command your home in whatever way feels most comfortable. Josh will learn your daily patterns and take note of your preferences to make your smart home experience more effortless than ever. Since its founding in 2015, Josh.ai has put your privacy and protection first, promising never to sell your data and giving you full control over how much information your home collects. Use Josh with best-in-class smart home products like Control4, Lutron, Nest, Sony and more, and control your whole home from anywhere in the world with your smartphone.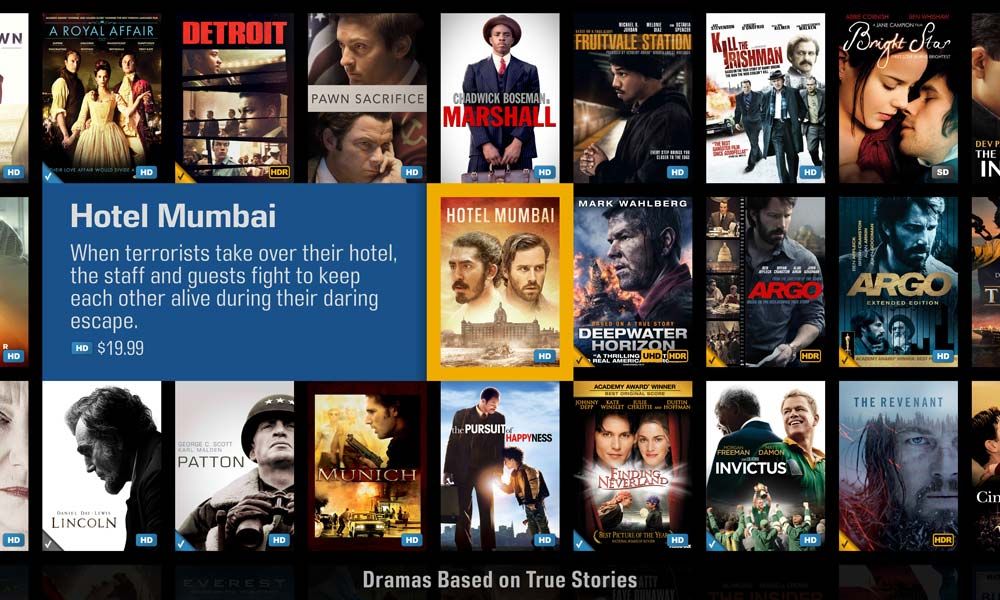 With over ten thousand independent and major studio motion picture films, TV series, concerts and documentaries available, Kaleidescape serves homeowners the most pristine menu of 4K Ultra HD entertainment to be enjoyed from the comfort of their couches. Kaleidescape combines movie players and servers with online selection and delivery of the highest quality media, taking the top spot for must-have content sources that power your home theater or media room. Browse, select and purchase any content you desire, and upload your physical media to be stored digitally with the rest of your entertainment. The intuitive interface is designed for graceful navigation of your selections and settings so you never have to take your eyes off the screen.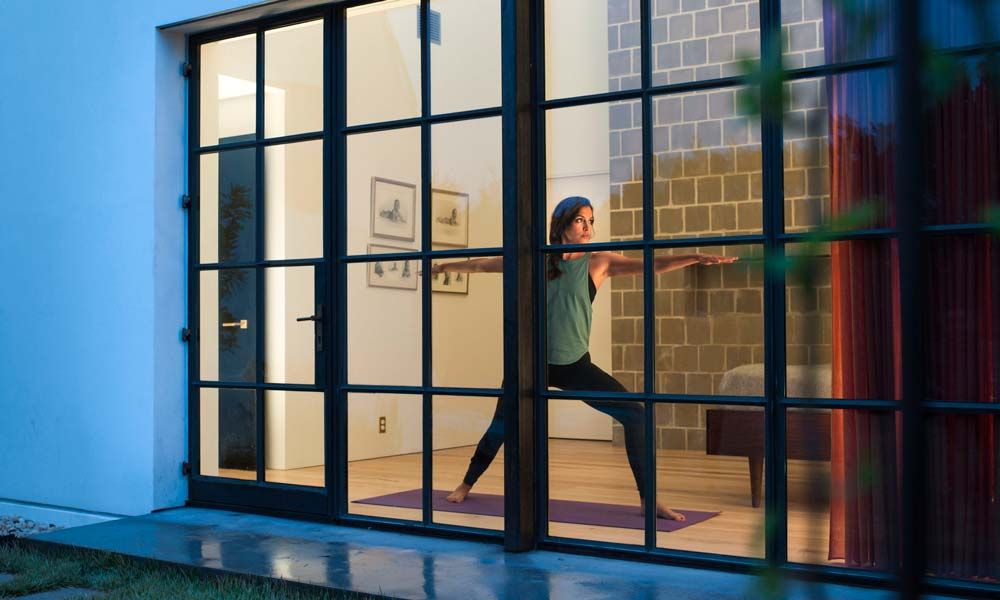 Introduce natural light into your spaces with low voltage, tunable LED lighting from Ketra. The Texas-based company was founded in 2009 and offers the world's most advanced lighting systems, drenching residential and commercial spaces in the widest range of pristine whites and vibrant colors from a single source. Conjure the warm glow of an incandescent, the cool of moonlight or effortlessly create your own colors with advanced Dynamic Spectrum control. Ketra not only adds beauty to your spaces but encourages improved productivity and relaxation with human-centric lighting that mimics the sun's rays. Command your Ketra light bulbs and fixtures from the convenience of your smartphone or wireless keypads or integrate Ketra with the rest of your smart home through the Lutron HomeWorks QS luxury automation system.
Enjoy personalized, American-made speakers and sound sculptures that look as beautiful as they sound when you choose Leon. Each audio solution is an elegant balance of stunning design and innovative technology, delicately manufactured in a way that helps reshape the way people experience culture. The Michigan-based manufacturer is widely known for their award-winning sound and unrivaled level of customization, building speakers by hand and to your exact specifications since 1995. Choose from their collection of custom soundbars, ceiling and wall speakers, outdoor speakers, and even elevate the design of your TV displays with Leon's handcrafted media décor products.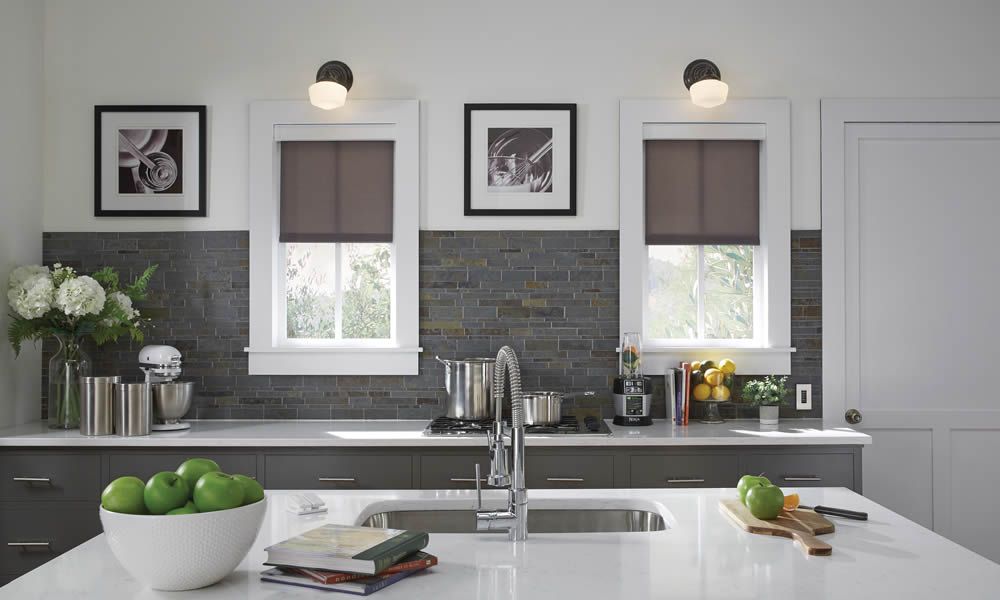 Inventors of the solid-state dimmer in 1959 and now holders of 2,700 worldwide patents, Lutron has expanded their product offering to more than 15,000 products. Lutron makes it possible to craft the perfect atmosphere at home or in the workplace to complement your day-to-night activities with personalized lighting and shading control for enhanced comfort and productivity. Recall your favorite settings from a master keypad or remote to easily transform your environment with just a tap or set your lights and shades to adjust on their own so you can focus on the activity at hand. From the workplace to the home, Lutron provides sophisticated solutions for custom lighting and shading that operate seamlessly at your command.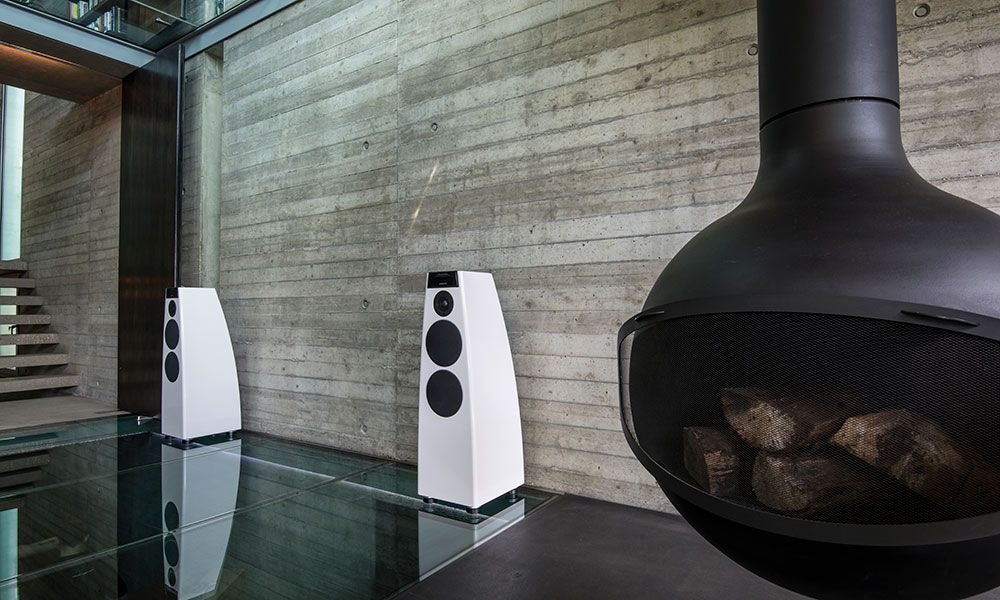 The engineers at Meridian Audio have set the industry standard for innovation and perfection, going beyond the ordinary with audio solutions designed to transport listeners into a new world or your favorite concert hall. Since Meridian Audio was founded in 1977, they've transformed the way people experience sound. From their flagship loudspeakers to their subtle in-wall applications, the British company offers the tools to craft immersive, high-performance sonic environments. With ongoing research of the psychology behind sound as well as the intricate science behind speaker design, Meridian Audio tailor their high-resolution solutions to each client. Their commitment to excellence every step of the way has made them the go-to partner for luxury brands across the globe, including Jaguar and Land Rover.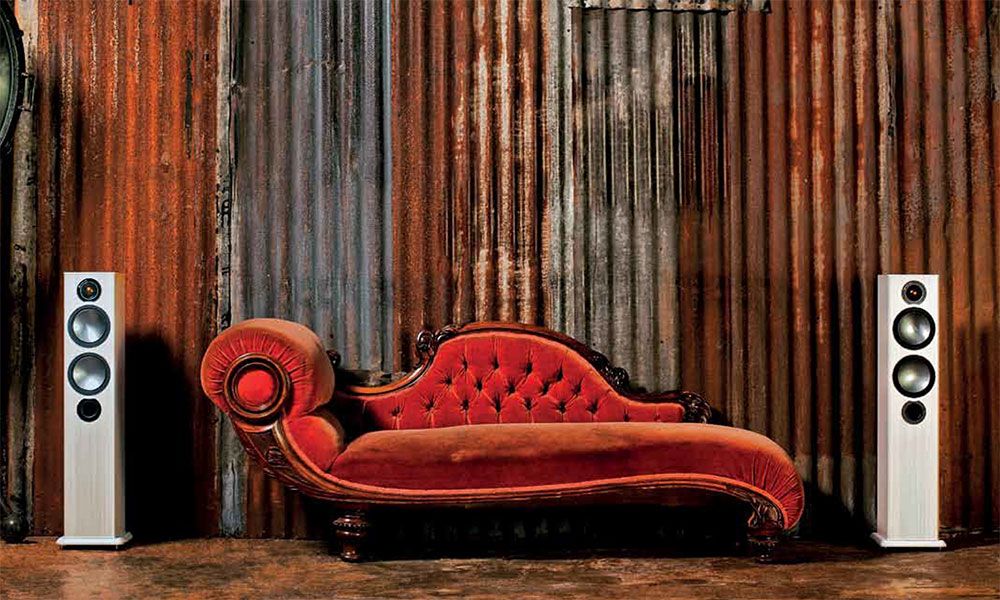 Since its foundation in 1972, Monitor Audio has specialized in hi-fi loudspeaker designed for any application. The British company delivers sonically superior solutions for surround sound, stereo systems, and discreet architectural installations. Monitor Audio loudspeakers rely on their trademark metal dome drivers to offer more life-like sound than their plastic or paper counterparts. They deliver high-quality sound in indoor and outdoor environments without sacrificing strength or depth. Every music lover will find their perfect match through their full range of standing loudspeakers, bookshelf speakers, soundbars and surround sound speakers. Limit the impact on décor through their elegant SoundFrame solution which masks speakers behind beautiful works of art. Integrate sleek amplifiers that elevate the power and style of stereo or surround sound systems.
Nest was founded by two former Apple engineers in 2010 with their first product being the flagship learning thermostat that learns users' routines for added comfort and energy efficiency. In the following years, they added wi-fi enabled smoke detectors, carbon monoxide detectors and the Nest Camera. It was when Google acquired them in 2014 that they truly became giants within the smart home industry. A Google Nest installation brings Google Nest products together via Nest Hubs or Google Home devices for the ultimate comfort and safety. This new ecosystem, now known as Google Nest, offers a unified smart home experience for residences in Potomac, MD and beyond and is compatible with over 3,500 connected home brands including Bang & Olufsen, Lutron, Honeywell and hundreds more.
Founded in 2004, California-based Ruckus offers a complete line of high-performance network infrastructure, including wi-fi controllers, indoor and outdoor access points, wired Ethernet switches and more, for enterprise environments and service providers. Ruckus' deep history of and continued commitment to technical innovation ensures superior and ubiquitous connectivity for its customers. No matter the size of the project, Ruckus promises products that are readily available, flexible, and easy to use for unwavering connectivity in the most demanding environments. In addition to their world-leading network access infrastructure, Ruckus offers network security, detailed analytics, management software and award-winning customer support. When connectivity matters most, turn to Ruckus.
Since Salamander Designs was founded in 1992, they've placed innovation and specialization at center stage with their AV furniture designs. Not only does Salamander Designs specialize in AV cabinets, but they also offer racks, stands and home theater seating. All units are built-to-order in their Bloomfield, Connecticut headquarters, whether working with a pre-designed model or building from scratch. Explore a wide range of styles, materials, sizes and finishes to build the ideal solution for your home. A design configurator on their website guides you through the process based on the technology you wish to include. Beyond the overall aesthetics, each piece of furniture enhances the performance of your electronics while facilitating their maintenance. Leveraging precise aluminum frames and natural materials, Salamander Designs delivers products built to last.
Elevate your expectations of home entertainment with Samsung's most innovative and advanced range of televisions that offer an impeccable visual and auditory experience for film and gaming enthusiasts alike. Samsung's proprietary Quantum Processor is the mastermind behind their unrivaled QLED 4K and 8K TVs that display a depth of detail, contrast and realism never seen before. Even when not in use, Samsung displays add beauty to your home by transforming into framed artwork or blending into the decorative pattern on your wall, elevating your space while turned on and off.
As the first home automation company to embrace mobile technology for control inside and outside the home, Savant is a leader in innovation. A Savant system helps to cultivate the ultimate luxury lifestyle in the McLean, VA area with personalized control of your entire home, business or yacht from an intuitive mobile app, high-resolution touchscreen, elegant remote or by voice activation. A Savant system offers any user the unparalleled convenience of controlling your lighting, climate, entertainment, pool and spa, security and more from a single platform no matter where you are. Set distinctive scenes that mold to your every mood and transform your home into a coveted entertainment hotspot at the touch of a button. Whatever you imagine, Savant can help make it a reality.
Revel in the perfect harmony of design and technology with Séura's award-winning line of smart mirrors and TV solutions for your indoor and outdoor spaces. Improve your morning routine with Séura SMART technology that incorporates seamlessly into a custom vanity for total home control at the touch of your bathroom mirror. Elevate your living room with intelligent 4K TV displays that disguise as beautifully framed mirrors when turned off. And see yourself in the best possible light with elegantly lighted mirrors that illuminate your bathrooms without the need for cluttered sconces and light fixtures. Certified as a Woman-owned Business Enterprise and with all products manufactured in Green Bay, Wisconsin, all Séura products get to wear the badge of Made in the USA by American craftsman.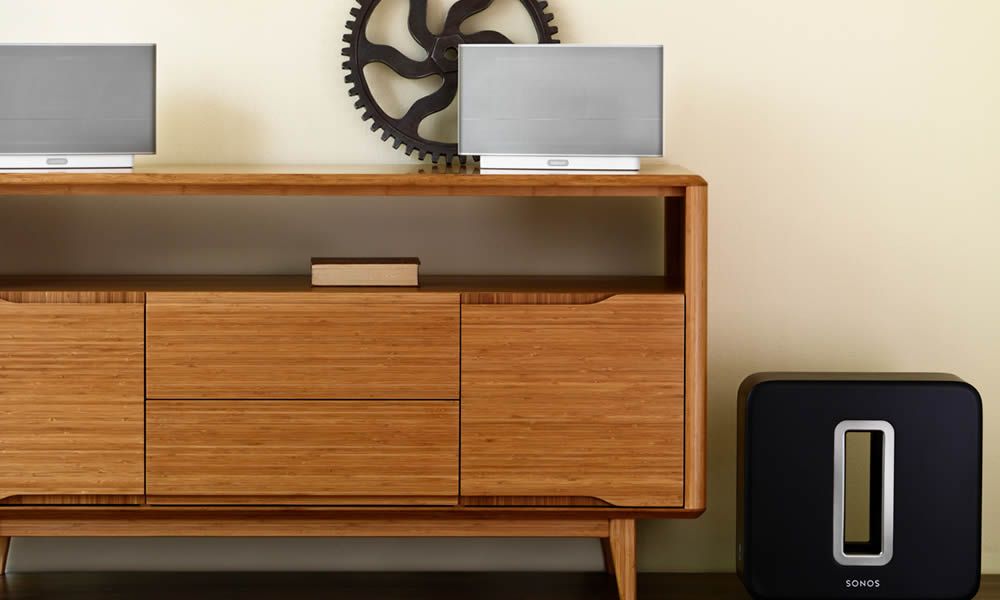 Sonos envelops every space of your home with brilliant audio, creating a soundscape you can easily customize to play what you want, where you want. With smart, wireless speakers for your music and cinema, Sonos expands crystal-clear audio anywhere you desire and connects to all your favorite media sources for easy, one-tap listening. Seamlessly command your speakers with voice activation or from your smart device of choice and rediscover your favorite music with a sound system that lets you listen your way.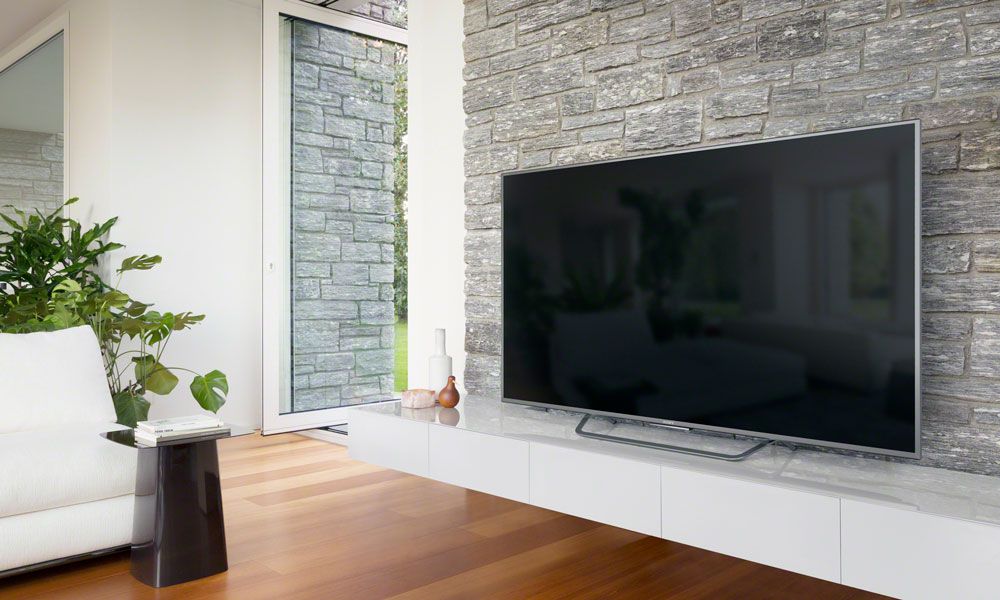 Delight your senses with professional-grade home entertainment solutions designed to harmonize both picture and sound for a breathtaking, true-to-life experience. Unprecedented contrast, color and realism are made possible with Sony's proprietary technologies that also lead in pixel-by-pixel detail for texture you can practically feel. Whether you're outfitting a multi-purpose media room or a dedicated private cinema, Sony's line of premium 4K HDR projectors and TV displays, AV receivers and high-resolution speakers work in tandem to craft the immersive experience intended by film and video game creators.
TRUFIG was created in 2009 to bridge the gap between technology and design through trimless and flush solutions that help technology seamlessly integrate with the rest of your home's décor. Using precise alignment and consistent finishes, TRUFIG creates a cohesive aesthetic across multiple devices and manufacturers. HVAC vents, touch panels, electrical sockets and speakers all get a uniform look. Lighting keypad covers are compatible with Lutron, Savant, Decora and other major manufacturers. Choose from a wide array of finishes, such as drywall, tile, stone, wood, metal and various wallpapers. Eliminate rarely used outlets and conceal devices entirely with black fascia covers that blend perfectly with the surrounding walls. The California-based company boasts a standardized fit process that is a dream for both homeowners and installers alike.
Start Your Journey to Smarter Living
Connect with us to learn more about how these industry-leading brands work together to create your dream smart home or business.