3 Rooms That Benefit from a Lighting Control System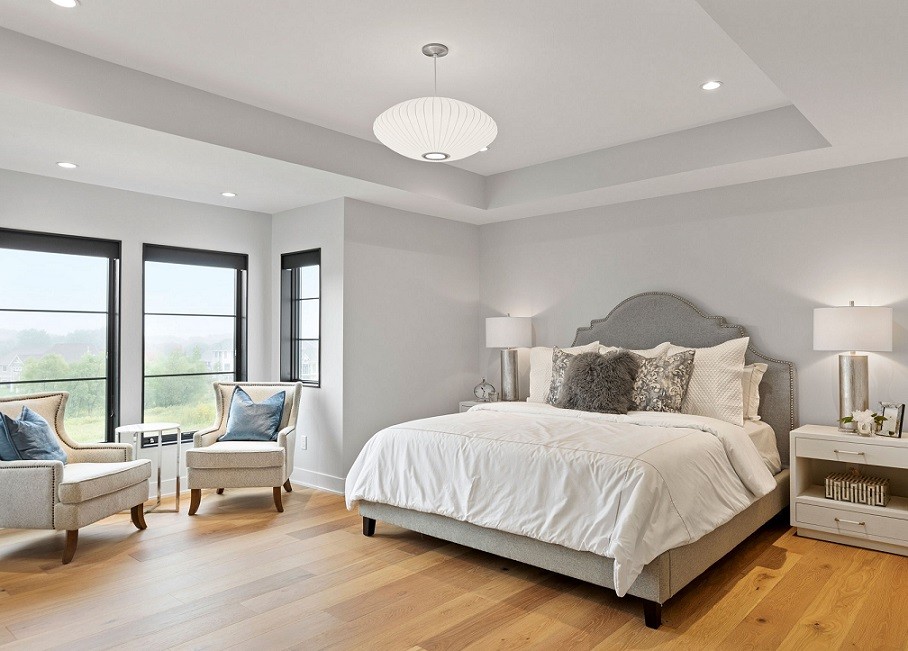 Illuminate Your Space and Elevate Your Home
Imagine a lighting system that not only turns on and off but also dims, changes colors, and automates to fit your routine. Ketra by Lutron does all those things and more! By incorporating a smart lighting system into your home, you'll experience more control and customization over your lights than ever before.
A lighting control system can even improve your daily routine by making you feel more productive during the day and relaxed at night. Keep reading to see how Lutron and Ketra elevate these three spaces in your Bethesda, MD, home.
1. Bedroom
Getting out of bed in the morning is already hard early in the morning. It seems nearly impossible when your bedroom is still pitch-black. A smart lighting system can be programmed to turn on a certain time each morning, so you wake up naturally to light that mimics natural light. This makes it easier to get up in the morning and helps you feel productive throughout the day. When it's time to go to bed, your lights automatically shut off, or you can use a wall panel to turn them down with a tap.
2. Living Room
Maybe you want bright white lights as you get ready for the day. Then, in the evening, you can have a warm candle-like yellow light that helps your body relax for the evening. All of that is possible with Ketra! In addition, why not automate your lights to change as natural light changes throughout the day? Or, if you're throwing an event, customize the color and brightness of your lights! For example, choose a dim setting for an elegant dinner party or multi-colored lights for a fun hangout with friends.
3. Home Theater/Media Room
A lighting control system is a must whether you have a dedicated home theater or a multi-purpose media room. You need to be able to dim or turn off your lights to get immersed in your movie and enjoy the deep blacks and vivid colors of your 4K display. You can also tune them to your favorite team's color during a football-watching party or festive holiday colors during a family holiday party.
Ketra lighting systems give homeowners essentially unlimited ways to tune and control their lights. They can be automated to change throughout the day, or you can turn them on and off manual. Plus, if you find a setting that you enjoy and want to be able to recall again quickly, save it as a shortcut.
If you're ready to enhance your Bethesda, MD, home with a lighting control system, contact Bethesda Systems today! Our team will help you select a lighting system, install it, and automate it to fit your needs. We'll help you design the smart home of your dreams!
Stay Informed
When you subscribe to the blog, we will send you an e-mail when there are new updates on the site so you wouldn't miss them.